Deals, Deals, Deals. End of Year Leasing Specials
Ok, let's weigh the cost/benefits here.  The upheaval of moving right before the holidays has the potential to be added stress. And yes, it would probably be easier to do so after the new year. But the cons basically end there.
Think how nice will it be to have friends over for a holiday party in your beautiful new apartment (and getting housewarming gifts!). Or how you won't have to walk to the basement to switch that load of laundry over.  Or how your New Year's gym resolution will be so much easier with a deluxe gym in your building. And how you have been thinking about this move forever anyways. Add in some amazing incentives at the top properties in town and you might as well schedule the Uhaul or movers since you are saving $$$ on aforementioned incentives.
Home Before the Holidays! Move in before December 1st, you'll receive free rent until January 2018!  Tour any of one Walnut Capital's apartments including Bakery Living, The Foundry at 41st, Walnut on Highland, Hot Metal Flats, or Flats on Fifth start paying rent in 2018 (that's up to a month and a half of free rent!). And with all that loot you saved on rent & the gym, make sure you treat yourself when you are holiday shopping with a couple gifts from yourself.
The Yards: Free rent until January 2018 with your application and administration fees waived. Think how nice it will be sitting fireside with a bourbon or taking a dip in the year-round outdoor hot tub with a chill in the air this holiday season. The perfect escape from stressy holiday family planning.
PMC Property Group: One Month Free Rent at Residences at The Alcoa Building, The Clark Building, Schenley Apartments.  Double savings…ax that gym membership and save a month's rent with a move to Downtown or Oakland.  Everyone one of these buildings has over the top gyms (think basketball court and Peleton bikes) waiting for you to get ahead of that new year's resolutions.
The Pennsylvanian: Free rent until January 2018.  The white and bright renovations of this iconic Downtown building look straight out of the pages of a magazine.  So if you are looking to impress your friends and family this holiday season, look no further.  And with up to a free month and a half of rent, head over to Weisshouse and scoop that Gus* sectional that you have had your eye on to complete your new look!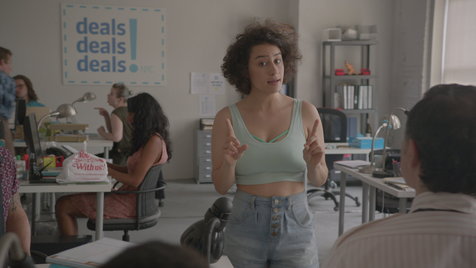 So jump on these deals before they are gone! You'll thank us in 2018 as you lounge in your beautiful new apartment.